Back to All News
Paddler's Way
The Perfect Places to Paddleboard in Minneapolis
While you can't paddleboard in Minneapolis for a few months of the year, it should be no surprise there are some good spots in the state. When it's hot, you have over 10,000 lakes to choose from, after all.
With so many lakes to SUP in Minnesota, you could never hit them all. Luckily, we dove in and found the best spots. We paddled all around the state during the summer months and enjoyed as many lakes as we could.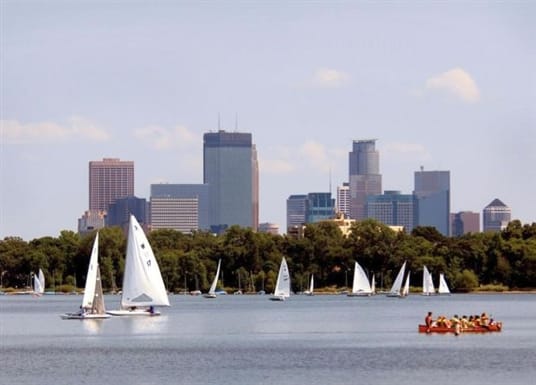 The Chain of Lakes
Another ideal paddleboard excursion near the big city is the Chain of Lakes. Around Minneapolis, you'll find four main lakes – Calhoun, Isles, Cedar, and Brownie. These lakes form a chain around the city near Uptown. Combined these four lakes off a 13-mile loop around the city.
This paddleboard adventure is ideal for beginners or paddlers just looking to relax. The best place to start is at Lake Calhoun. Here you'll find a solid rental outfitter Wheel Fun Rentals. They do a great job and make SUP boarding in the chain of lakes simple.