Back to All News
KBJR6
Wheel Fun Rentals, Clean Rides for Visitors to Enjoy Duluth's Lakefront
Wheel Fun Rentals, Clean Rides for Visitors to Enjoy Duluth's Lakefront by Alex Libby for KBJR6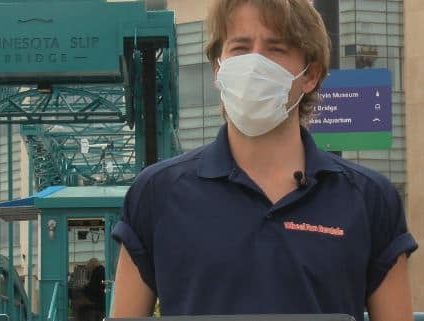 At Wheel Fun Rentals, the safety of our customers and staff is our top priority. In addition to our usual cleaning procedures, we have also implemented specific steps to help combat COVID-19.
"I think that the protective gear that we're wearing definitely helps keep us safe, and just the constant cleaning helps me feel a lot better about all of it. We're also social distancing as much as we can with our customers," said Lucas Duffy, the site manager for Wheel Fun Rentals Canal Park.
Learn more about our enhanced safety procedures on our COVID-19 Information page. Find a list of our current open locations here.