Back to All Press Release
Wheel Fun Rentals
Ready, Set, Go! Wheel Fun Rentals is Opening for the Season at Seven Minnesota Locations Throughout the Month of May!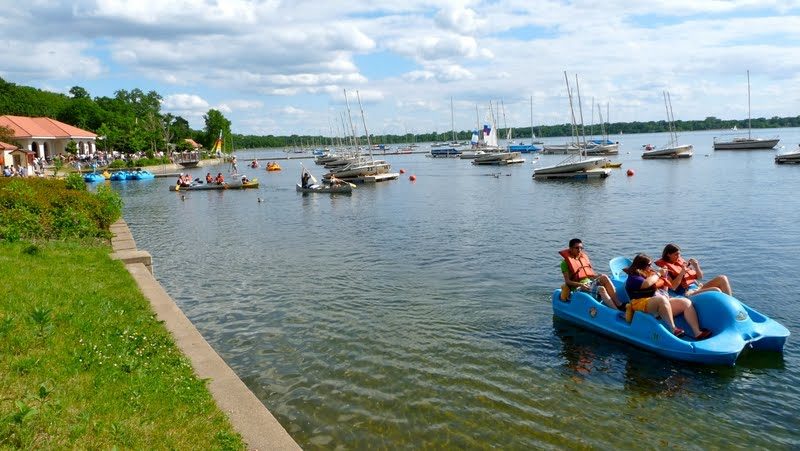 For Immediate Release:
April 26, 2016
Minnesota – Calling all adventure-lovers! Wheel Fun Rentals is excited to announce seven popular Minnesota rental locations are opening for the season throughout the month of May. Make sure to visit www.wheelfunrentalsmn.com for the latest dates and hours of operation!
"Wheel Fun Rentals has perfected the formula for fun. Locals and visitors of all ages love choosing rentals from our vast inventory," explained local owner and operator Rodney Knight. "Guests can enjoy spending an hour or two exploring the outdoors on one of our many types of specialty bikes or activities. There is definitely something for everyone."
Wheel Fun Rentals offers bikes, specialty cycles, and boat rentals for riders of all ages and skill levels. Popular items include classic cruisers, pedal boats, tandem bikes, a variety of three wheeled cycles, Stand-Up Paddleboards, kayaks, and last but not least, the iconic four-wheeled carriage, the Surrey. With spacious benches seating up to six people, and a front basket that holds an additional two small children, Surreys are the perfect way for a group to enjoy the outdoors. Enjoy a round of miniature golf at Richfield, leisurely kayak around Lake Calhoun, or cruise on the Como Lake Boat Excursion. Rentals range from $7-$32. Half-day, full-day, and multi-day rentals are available as well.
Canal Park
408 Canal Park Dr
Duluth, MN 55802
(218) 722-1180
Opens May 1st!
Lake Calhoun
3000 Calhoun Parkway E
Minneapolis, MN 55408
(612) 823-5765 Opens May 6th!
Veteran's Memorial Park
6335 Portland Ave S
Richfield, MN 55423
(612) 861-9348 Opens May 7th!
Minnehaha Falls
4801 Minnehaha Ave S
Minneapolis, MN 55417
(612) 729-2660 Opens May 7th!
Como Lake
1360 N Lexington Pwky
St. Paul, MN 55117
(651) 487-8046 Opens May 13th!
Lake Nokomis
5022 W Nokomis Pkwy
Minneapolis, MN 55417
(612) 729-1127 Opens May 13th!
Lake Harriet
4135 E Lake Harriet Pkwy
Minneapolis, MN 55419
(612) 922-9226
Opens May 28th!
Please note rental fleets vary by location; please visit the webpage or call for more detail.
Wheel Fun Rentals offers a great way for locals and visitors, young and old to get outside for some spring and summer fun. Don't pass on this opportunity to chase away the winter blues and embrace the new season!
###
Wheel Fun Rentals- Founded in 1987, Wheel Fun Rentals started with four wheel Surrey cycles, evolved into specialty bike rentals and bike tours, and now offers recreational rentals of all kinds from more than 100 outlets in 16 states. Specializing in unique bikes and tours, Wheel Fun Rentals has been offering clean, healthy family fun and affordable outdoor entertainment to more than 2 million customers annually from city and state parks, resorts, and retail outlets through corporate locations and franchised territories. For more information about Wheel Fun Rentals please visit www.staging.wheelfunrentals.com or call 805-650-7770.