Back to All Press Release
Wheel Fun Rentals
Wheel Fun Rentals to Host Second Annual Easter Egg Hunt at Como Park in St. Paul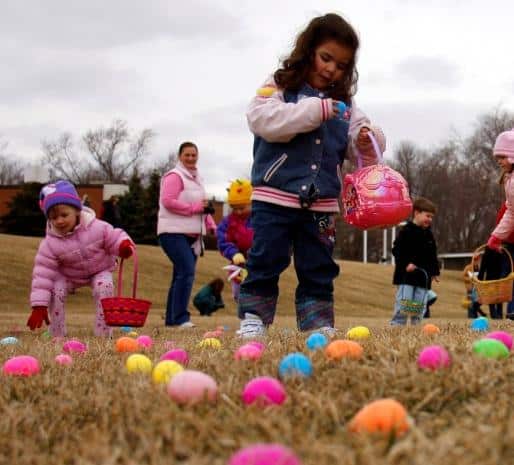 For Immediate Release:
April 12, 2017
St. Paul, MN – Bring the whole family out to Wheel Fun Rentals' second annual Easter Egg Hunt, open to the public Saturday and Sunday, April 15-16th from 10:00 AM to 4:00 PM, located at Wheel Fun Rentals at Como Lake. Enjoy carnival-style games, inflatables, Surrey rides, kid-friendly activities, and an opportunity to meet the Easter Bunny himself!
This event features a wide range of activities, including photos with the Easter Bunny, egg hunts, bounce houses, Surrey rides, and other various carnival-style games and contests. Kids will love searching high and low to find hidden eggs filled with vouchers for free rentals, candy, toys, and more! After working up an appetite, choose from a full menu of New Orleans themed food at the popular Como Dockside restaurant! Make sure to take a Surrey out for a spin while you visit; these fun rentals are enjoyed by "kids" of all ages.
Get a head start on the early spring festivities by heading out to Wheel Fun Rentals at Como Park to enjoy the Easter Egg Hunt! Located at 1360 North Lexington Parkway. Make sure to stop by for carnival-style games, pedaling around the park, and more. For more information, please visit staging.wheelfunrentals.com/mn/st-paul/lake-como/
###
About Wheel Fun Rentals
Founded in 1987, Wheel Fun Rentals started with four-wheel Surrey cycles, evolved into specialty bike rentals and bike tours, and now offers recreational rentals of all kinds from more than 100 outlets in 16 states.  Specializing in unique bikes and tours, Wheel Fun Rentals has been offering clean, healthy family fun and affordable outdoor entertainment to more than 2.5 million customers annually from city and state parks, resorts, and retail outlets through corporate locations and franchised territories. For more information about Wheel Fun Rentals please visit www.staging.wheelfunrentals.com or call 805-650-7770. Follow Wheel Fun Rentals: @WheelFunRentalsOfficial on Facebook, @WheelFunRentalsOfficial on Instagram, and @WheelFunRentals on Twitter.