Back to All Press Release
Wheel Fun Rentals
Wheel Fun Rentals Supports Tickets for Kids
For Immediate Release:
June 19, 2020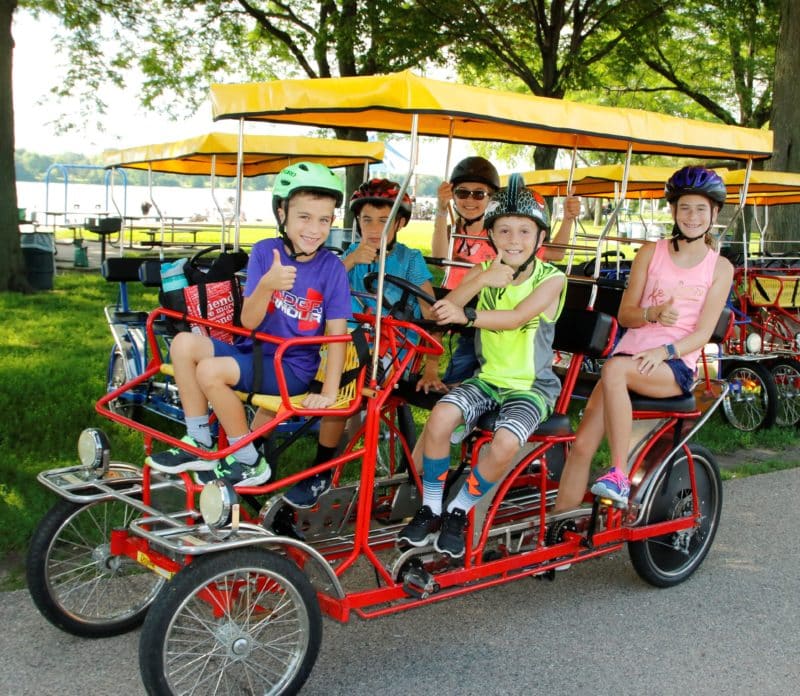 Minneapolis, MN – Wheel Fun Rentals is proud to announce it will be offering FREE bike rentals and outdoor activities to low-income and at-risk youth in partnership with the Tickets for Kids organization! Beginning this summer, organizations partnered with Tickets for Kids can provide outdoor fun to their programs and choose from any of the wide array of specialty cycles, watercraft, and entertainment Wheel Fun Rentals has to offer – absolutely free.
Tickets for Kids, a charity that has distributed over 3.2 million tickets to disadvantaged youth for experiences in arts & culture, education & STEM, sports & recreation, and family entertainment over the past 20 years, has added Wheel Fun Rentals to their impressive list of fun and educational, local program options available in the Twin Cities area. Tickets for Kids Charities partner with organizations that serve low-income, at-risk children and youth to supplement their existing programming at no cost with ticketed experiences and activities from local partner providers.
"At Wheel Fun Rentals we like to see children moving, biking, paddling, laughing, and enjoying the great outdoors," said Rodney Knight, Owner of Wheel Fun Rentals. "We chose to partner with Tickets for Kids because they provide fun and educational opportunities that may not have otherwise been available for some kids in our community. Physical activity builds confidence, is good for the body, and is above all – FUN!"
Wheel Fun Rentals is offering this program at all eight Minnesota locations including their mini-golf courses at Como Park and Veterans Memorial Park. Organizations that take advantage of this program will have the opportunity to take the kids across the water in pedal boats, kayaks or water trikes, and also use a full range of two-wheel bikes and specialty cycles.
Non-profit organizations who would like to apply to partner with Tickets for Kids can find more information at ticketsforkids.org/tickets. For more information on Wheel Fun Rentals visit wheelfunrentalsmn.com
###
Wheel Fun Rentals Media Contact: Rodney Knight • (320) 266-1164 • wheelfunrentals@msn.com
About Wheel Fun Rentals
Founded in 1987, Wheel Fun Rentals started with four-wheel Surrey cycles, evolved into specialty bike rentals and bike tours, and now offers recreational rentals of all kinds from more than 100 outlets in 16 states. Specializing in unique bikes and tours, Wheel Fun Rentals has been offering clean, healthy family fun and affordable outdoor entertainment to nearly 3 million customers annually from city and state parks, resorts, and retail outlets through corporate locations and franchised territories. For more information about Wheel Fun Rentals please visit www.staging.wheelfunrentals.com or call 805-650-7770. Follow Wheel Fun Rentals: @WheelFunRentalsOfficial on Facebook, @WheelFunRentalsOfficial on Instagram, and @WheelFunRentals on Twitter.